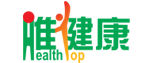 Your shopping cart is empty!
About Us
Established in 2009, Health Top is a locally-based rehabilitation shop, which aims to offer the best and reliable products to the elderly and the disabled in order to improve their life quality. As one of the best rehabilitation shops in Hong Kong, the brand provides customer-oriented products and intimate after-service to every user.
Health Top is proud and honoured to be conferred the "2012 Hong Kong Emerging Service Brand" as a compliment of its outstanding performance.
Health Top offers a one-stop service from purchasing products, delivery to after-sales service, so as to better understand the need of customers and gather their views on the products. For instance, it has a door-to-door delivery service by professional staff, who will explain the product instruction to ensure safety and maximize the benefits for customers. And the after-sales service center also offers friendly product support such that upon the telephone appointment, technicians will be available on the next day.
Aside from retail services, the mother company (FH Rehabilitation Products Manufacturing Co Ltd ) of Health Top is a rehabilitation expert, which integrates research, development and manufacturing of related products. Its professional team has concentrated on high-quality and innovative products to fulfill different needs of customers. Adhering to love and care, Health Top is glad to recruit the disabled to join its family and devotes itself to promoting a "barrier-free" environment.
Healthtop has 6 retail shop now , and Showrooms is located in Tsuen Wan.