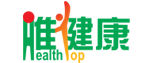 Your shopping cart is empty!
FLYALU Electronic Patent Lift
Brand:
Nausicaa 法國移位機
Code:
FHA-NM-FLYALU-CPT-PF
Availability:
Pre-Order
正式公開發售日期待定
Feature
Opening base legs, from 64 cm to 82 cm, allows armchairs or wheelchairs access.
Aluminum frame enable weight capacity reach 200kg.
Working height increased with its readjustable mast.
Emergency lowering control on the battery pack.
Can manually lowering in emergency.
Made of aluminium to increase the ease of handling.
Origin: France (CE Certificate)
Weight Capacity: 200 kg
Weight: 35 kg
Length: 112 cm
Lifting height: 73 -183 cm
Height: 142 cm
Height of chassis: 13 cm
Base width: 64 – 82 cm
Turning diameter: 133 cm